by lauren
At long last we are beginning to see a wave of Friends & Family specials… both DVF and Rebecca Taylor are running 25% off until Sunday.  From Rebecca Taylor, I am really loving the blush pink items and obviously her spring tweed.  I have to say though, my last few experiences with RT have been kinda disappointing.  The last 3 items I've bought from RT have ripped within the first hour.  Anyone else??  Nevertheless the pinks are pretty… as for DVF, she rarely disappoints me.  Her feather leopard print is to die for (I know it doesn't look incredible in the photos, but the print is a flattering hue for all skin types – give it a try).

Tweed Dress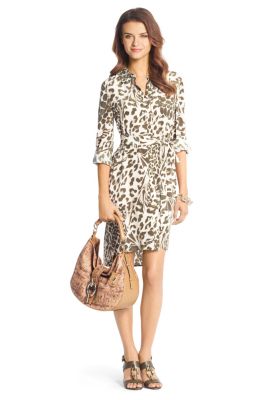 Feather Leopard Shirt Dress (also available in a wrap)
I think this animal print sweater/tee (on sale!) would be so cute with shorts this summer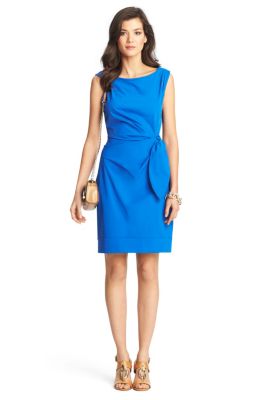 This dress may not look like much, but it is a tried and trusted DVF look.  I think this is great for a work to evening transition – the fabric is the best part.  It's made of a crisp, slightly elastic, poplin – basically my favorite fabric on earth.